WELCOME ABOARD OUR WEBSITE

THE BATTLESHIP USS WISCONSIN BB-64 IS NOT MAINTAINED
OR CONTROLLED BY THE USS WISCONSIN BB-64 ASSOCIATION.
NAUTICUS, THE NATIONAL MARITIME CENTER
www.nauticus.org
HAS THIS RESPONSIBILITY.
TO ARRANGE FOR MILITARY CEREMONIES
CONTACT THE FOLLOWING URL:
https://nauticus.org/event-venues/battleship-wisconsin/military-events/
FOR FLAG FLYING CONTACT THE FOLLOWING:


Liz Joseph at Elizabeth.joseph@norfolk.gov or call (757) 0664-1023

We, the Men and Women of the USS Wisconsin (BB-64) Association, pledge our

allegiance to the Men and Women of our Armed Forces.
We pray that God will watch over you and bring all of you home safely to your families.
God Bless You and God Bless America
Deacon Robert Simpson, former Chaplain, USS Wisconsin Association
THIS IS THE OFFICIAL WEBSITE
OF THE
USS WISCONSIN (BB-64) ASSOCIATION
We are the only officially recognized association from the USS WISCONSIN. Our goal is to maintain the history and to participate in decisions regarding the disposition of our ship. You, too, can be part of the history of our ship by joining our great Association.
This web-site belongs to all crewmembers of the USS WISCONSIN. We will try through this site to help you relive your time aboard this magnificent and most powerful battleship.
She is "THE ULTIMATE WARSHIP"
We, of the USS WISCONSIN ASSOCIATION, are proud to have served aboard this mighty Battleship.
The purpose of the Association, as stated in its Bylaws, is "to foster and strengthen the fraternal, civic and patriotic bonds among former shipmates who have served in USS WISCONSIN, and their families, and to provide mutual aid to benefit to its membership.
On March 10, 1998, the President of the USS WISCONSIN ASSOCIATION commissioned this site as www.usswisconsin.org . Hopefully this web-site will enlighten all people world-wide to the awesome power and strength of all our Battleships.
We hope that this site will attract all former crew members to the USS WISCONSIN ASSOCIATION.
Since April 1944, when the USS WISCONSIN was first commissioned, she has served her country as a most formidable warship. Whether active or inactive, she was always on the ready, waiting to be called. Her military life, although short, was effectual gaining for her an outstanding list of accomplishments and a proud heritage. She served gallantly in World War II, Korea and the Gulf War.
USS WISCONSIN is berth at, Nauticus The National Maritime Center, Norfolk Virginia. Our association is thrilled with her permanent home. The ship is now partially open to the public. Refer to the Nauticus website, www.nauticus.org for additional information and admission prices.

We need you, our former crew members to Join our Association and enjoy the camaraderie along with your former shipmates. Full membership in our Association is open to all former crew members. Associate membership is available to family members and battleship enthusiasts. It's fun, it's exciting and you get to meet your old shipmates at our biennial reunions.

Click on the following to see the Ships Plaque

Click on the following to see the Plaque
that was placed over the Spot where the ship was hit on March 15, 1952.
Two dates that will Live
in Infamy
December 7, 1941
September 11, 2001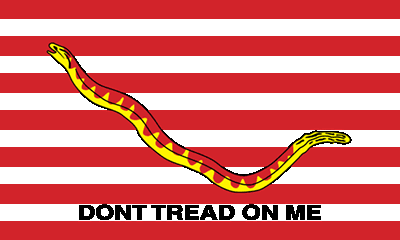 Take a stroll back in history and walk her decks once more.
Browse through over 6845 pictures.
She was and still is the GREATEST!!!
If you have pictures of your time aboard our ship, send them to me,
Dom Menta. I will scan them, put them online, and return the originals to you.


USS Wisconsin Radio Club
Click on the following for additional information.
Call Letters N4WIS

Web Administrator and Association Historian
Dom Menta
Send E-mail to Dom Menta with questions or comments about this web-site. This website was established in 1998 and all contents are the property of the USS Wisconsin Association. If you desire to use graphics or other info from this website please E-mail Dom Menta