The Executive Board of our Association, would like to welcome to our web-site, all former crew members, their families, friends and all who love battleships.
We have four elected officials, President, Vice President, Treasurer and Secretary.  The remaining staff is appointed by the President.
Meet the people who keep this Association active.  They are the ones that make this a family oriented association.  They keep you informed as to the happenings of our ship, organize our reunions, and in general keep us together.
Executive Committee
PRESIDENT
Darnea (Mike) Olson
1424 E. 41st. Street
Hibbing, MN 55746-3269
(218) 969-4680
MM1 (SW) M/A Divisions 1987-1990
Plank Owner
Photo To Come
VICE PRESIDENT
Glenn Foster
509 Black Bear CT'
Chesapeake VA. 23323-1073
(757) 487-0784
MM3 M Divisions 1987-1991
Plank Owner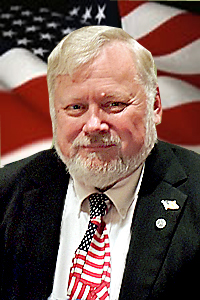 RECORDING SECRETARY
MEMBERSHIP
THE BADGER EDITOR
Paul Zentmyer
1956 S. Coolwell Rd.
Madison Heights, VA. 24572
OS1(SW) OI Division 1988-1990
(434) 238-0949

PRESIDENTIAL ADVISORY COMMITTEE
WEBSITE ADMINISTRATOR
HISTORIAN/CURATOR
Dom Menta
113 Village View CT
Tannersville, PA 18372-7820
(570) 620-1446
PH3 3RD / EX Division 1952-1956
CHAPLAIN
Timothy Rott
1405 Soundview Trail
Gulf Breeze, FL 32561-4746
(850) 725-6839
LCDR  Religious Ministries
1989-1991
MASTER AT ARMS
Mike Motika
MACM  Exec / CMAA Divisions 1987-1990
Plank Owner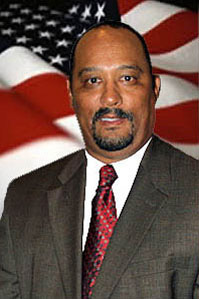 Ranzy Weston
751 Jacobs Mill Pond Rd.
Apt. 1011
Elgin, SC 29045
(703) 626-5141
LT T-2 Division 1988-1990
Plank Owner
President 2014 - 2018

IN MEMORIAM  DECEASED ELECTED OFFICIALS
Lou Sinagra
Founder
MR2    A Div.  1953-1955
President  1994-1996
Deceased July 13, 2006
George Miller
Founder
RM3    CR Div.     1953
President 1996-2000
Deceased July 2, 2007
William (Bill) Henson
Founder
MM2    M Div.    1951-1954
Plank Owner
President 2004-2006
Deceased May 6, 2015
Cecil Edward Gavin, Jr.
PFC Marine Detachment 1956-1957
Vice President 2006-2008
Deceased January 2, 2018

Richard (Dick) Hamann
SA 3rd Division 1951 Plank Owner
Recording secretary & Cruise director 1998 - 2010
Dick retired from the navy as a Chief Yeoman after 20 years of service.
Deceased April 28, 2017

John Fox
YN3 Operation Division 1952-1955
Treasurer from 2005-2020
Deceased October 26, 2020